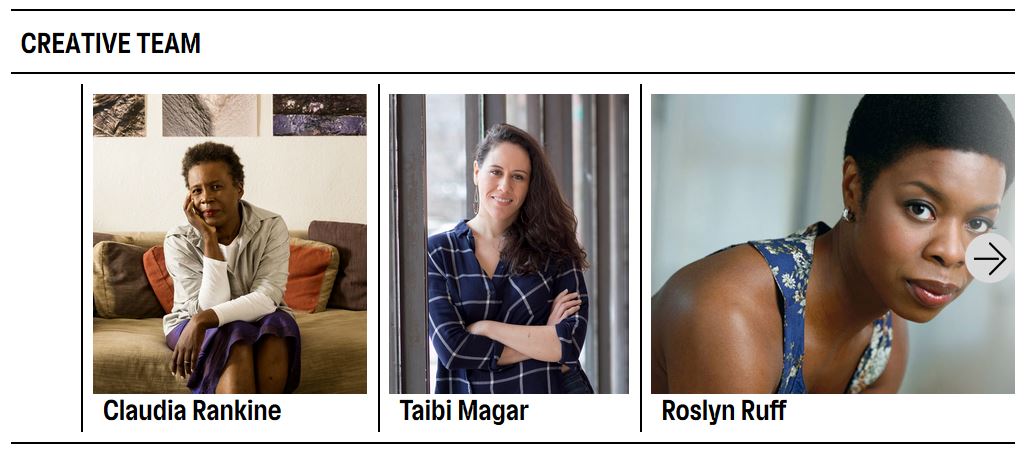 Help by Claudia Rankine
Richard Daniels has been cast in a dancing role for this play at the Shed.
It's A new theatrical work confronting white male privilege from acclaimed writer Claudia Rankine
"I write to provoke dialogue and to transform how we think about what it means to live and breathe in the world."
—Claudia Rankine
Acclaimed author and poet Claudia Rankine (Citizen: An American Lyric) examines the nature of white male privilege in her new theatrical work Help, directed by Obie Award-winner Taibi Magar (Is God Is, Soho Rep).
Help stars Roslyn Ruff (Theater: Fairview; Film: Marriage Story; TV: Divorce, Pose) as the narrator, embodying Rankine's own experience, who reckons with white men she encounters in transitional, liminal spaces like airports and airplanes, asking them exactly what they think of their privilege. Tracking how these conversations go right or wrong, or lead to further discussions, Help centers whiteness in order to engage it.
Rankine's past work, for which she has been awarded MacArthur and Guggenheim fellowships among other awards, crosses lyric poetry and prose essay to navigate questions of race, healthcare, loneliness, and what it means for a life to matter in American society today. The newly commissioned script for Help derives from Rankine's own deep inquiry and ongoing investigation into white male privilege, elements of which were shared in her recent, widely read New York Times Magazine essay, "I Wanted to Know What White Men Thought About Their Privilege. So I Asked."
When: March 10 – April 5
Tuesday – Saturday at 7:30 pm
Sunday at 3 pm
Previews March 10 – 15 and 17 – 20
Where: The Shed
Address:  The Griffin Theater
Website: https://theshed.org/program/147-help
---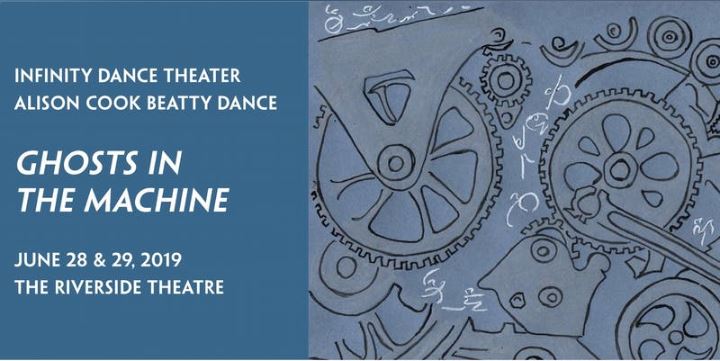 Infinity Dance Theater and Alison Cook Beatty Dance
Join Infinity Dance Theater and Alison Cook Beatty Dance for a dynamic performance at The Riverside Theatre featuring 24 dancers with and without disabilities.
Program Details: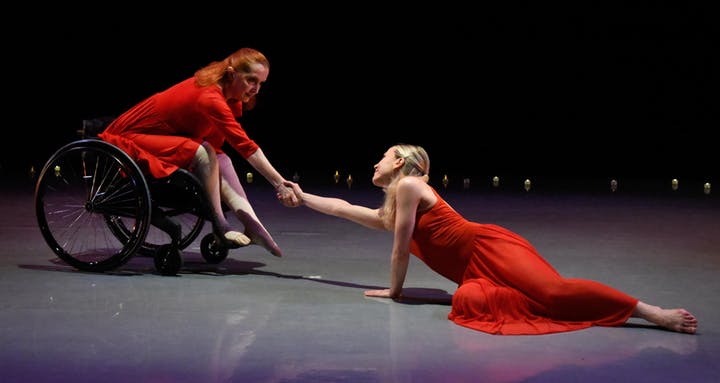 Infinity's first formal New York concert program was presented at The Riverside Theatre in 1997, so Infinity is thrilled to return to Riverside in 2019 for a full concert engagement with Alison Cook Beatty Dance. Alison Cook-Beatty, Founder and Artistic Director, has performed with the Paul Taylor Dance Company and Taylor 2, among other companies and choreographers in New York City. She has performed with Infinity Dance Theater at The Kennedy Center for the Performing Arts.
For the Riverside concert program, Ms. Cook-Beatty has adapted two of her works for a collaboration of dancers from Infinity and Alison Cook Beatty Dance. First, "Touched by Fire" has been adapted from a solo into a duet that she and Kitty Lunn, Infinity's Founder and Artistic Director, will perform together with live cello accompaniment. An ensemble of dancers from both companies will perform an adaptation of Alison Cook-Beatty's inspiring "Mahaway: Spring Eternal," originally created in 2013 to commemorate the centennial of Igor Stravinsky's and Vaslav Nijinsky's "The Rite of Spring." "Mahaway" is set to a score composed by Dorian Wallace, the co-artistic director of Tenth Intervention, and performed live by a chamber ensemble. Dancers from Infinity and Alison Cook Beatty Dance will be joined by 11 community dancers for the work.
The program's first world premiere is Kitty Lunn's new ensemble piece "Ghosts in the Machine," set to an adaptation of Ravel's "Bolero" by composer/multi-instrumentalist William Catanzaro. The piece is inspired by the origins of "Bolero," as Maurice Ravel conceived of the masterwork's rhythms when thinking about machines he heard as a child. The concert will close with the world premiere of Ms. Lunn's new solo "Pietà," created in honor of her late husband Andrew Macmillan, who played a pivotal role in Infinity's development since the company's founding in 1995. "Pietà" will be accompanied by live vocals.
Founded in 1995 by Kitty Lunn, Infinity Dance Theater is committed to expanding the boundaries of dance by featuring dancers with and without disabilities and changing perceptions of what a dancer can be. In 2012, Alison Cook-Beatty founded Alison Cook Beatty Dance, a classically-based modern dance company exploring the universal human condition through expansive and emotionally-driven movement grounded in American modern dance while exploring new approaches to finding unique creative expression.
Follow: Infinity Dance Theatre –
Follow: Alison Cook Beatty Dance –
When: Fri, June 28, 2019 | 8:00 PM – 10:00 PM EDT
Where: The Riverside Theatre
Address: 91 Claremont Avenue New York, NY 10027
Watch: Streaming Link Coming Soon
Website: Infinity Dance Theatre & Alison Cook Beatty Dance
---
Dance for PD® in Performance
Starring performers from the Dance for PD® program and community with live musical accompaniment by Richard Bennett, Peter Ecklund, Philip Hamilton, Colleen Jones, and Richard Narroway, Saturday, May 4th & Sunday, May 5th @ 3 PM. Located at James and Martha Duffy Performance Space in the Mark Morris Dance Center
Program Details:
Perch by John Heginbotham (world premiere)
Music: Piano Poker by Pauline Alpert (1927) and Swamp-bird by Dana Suesse (1941)
Piano: Colleen Jones
Give and Take by Pamela Quinn (world premiere)
Original music: Philip Hamilton (percussion, vocals)
A structured improvisation (title TBA) by The Lovelies (world premiere)
Original music: Richard Bennett (piano, drums) and Peter Ecklund (French horn)
"Bourrée", adapted from Falling Down Stairs by Mark Morris (1997)
Music: Suite No. 3 for Unaccompanied Cello by Johann Sebastian Bach (1717–23, approx.)
Cello: Richard Narroway
When: Saturday, May 4th & Sunday, May 5th 3 PM
Where: James & Martha Duffy Performance Space at the Mark Morris Dance Center
Address: 3 Lafayette Avenue (near Flatbush) Brooklyn, NY 11217
Watch: RENT NOW!

Website: Dance for PD® Website
UPDATE:
As you may know, participants from the Dance for PD® program in New York City recently performed in a special show featuring works by three choreographers and an adapted excerpt from Mark Morris' Falling Down Stairs, with live musical accompaniment.
The performance enjoyed two sold-out shows and the live-stream reached thousands around the world.
The official HD video is now available to stream as a 24-hour rental or download as a keepsake. All proceeds go directly to support Dance for PD.
---
Table of Silence Project 9/11 by Jacqulyn Buglisi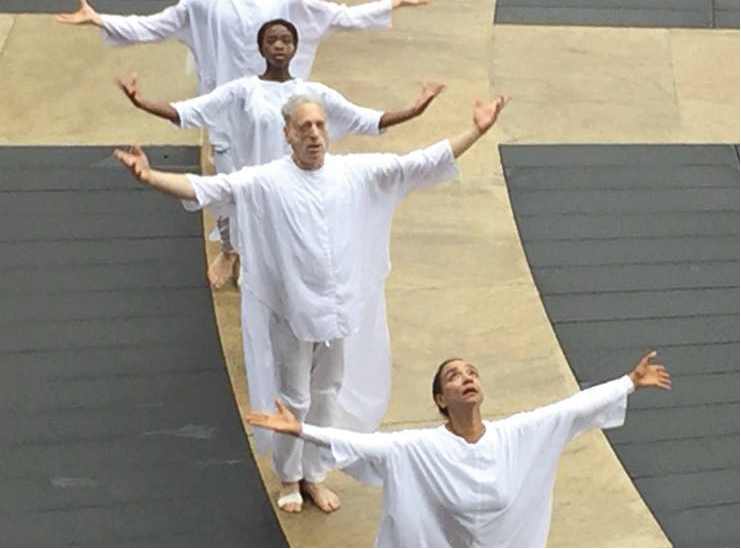 Table of Silence Project 9/11, conceived and choreographed by Jacqulyn Buglisi, is a free public performance ritual for peace. Since 2010, it is performed annually on September 11, taking place from 8:15-8:46 a.m., in the Josie Robertson Plaza at Lincoln Center, New York City, and streamed world-wide. Richard Daniels has performed in 2018 and 2019.
In partnership with Dance/NYC ©2015
BUGLISI DANCE THEATRE.
Follow: @buglisidance
Website: Table Of Silence Official Website
Photo Credit: Levi Fishman
Photos:
Videos:
2018
2019